Main content starts here, tab to start navigating
Catering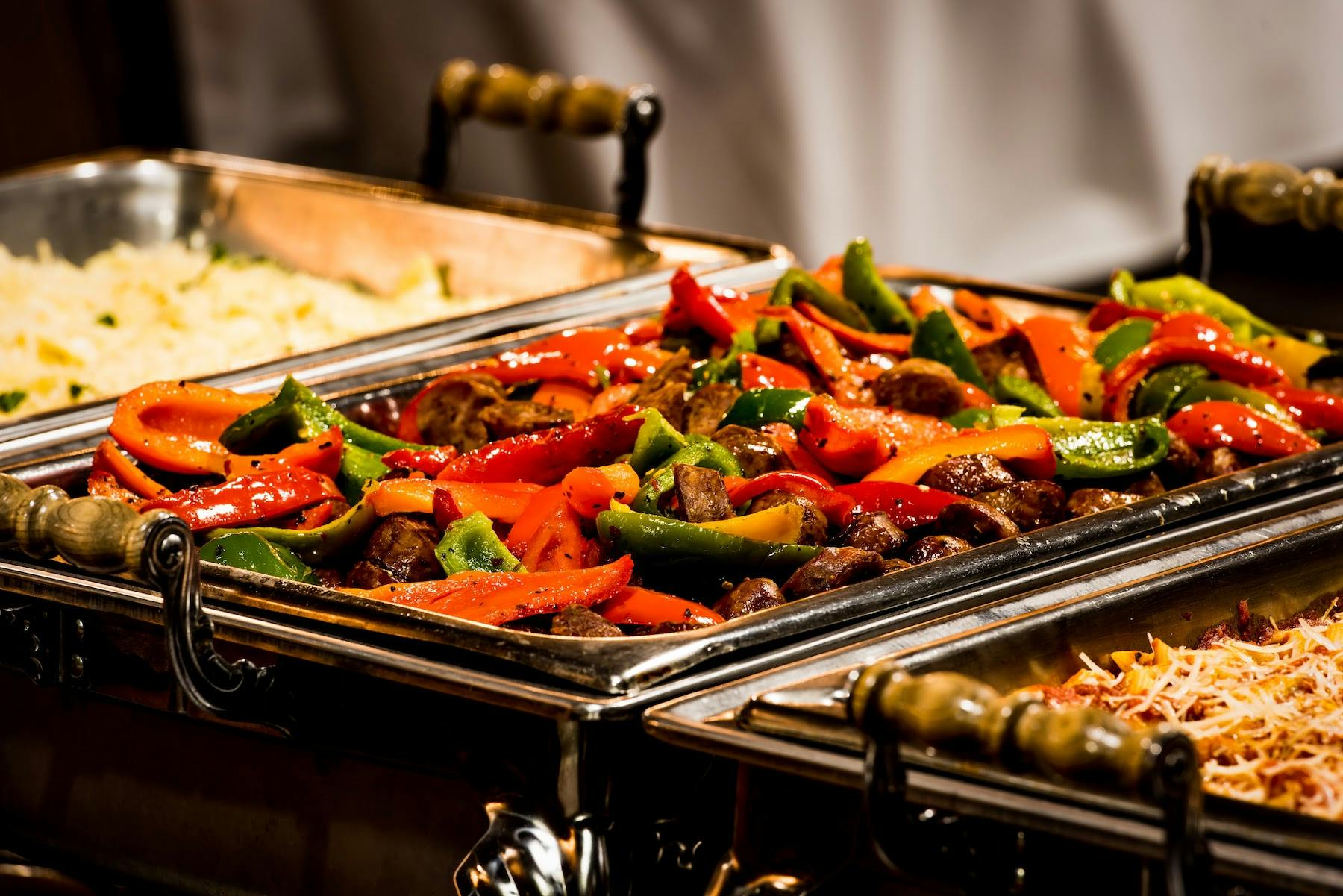 Catering
Is your event too big for the restaurant? Then we'll bring the restaurant to you!
Over 80 years of family tradition goes into each dish we create for a delicious, authentic Italian experience.
All of our catered items arrive fresh from our kitchen. Let us spice up your next event with the best Italian catering in town!
SALADS
Full bowl serves 40–50 people | Half bowl serves 20–25 people
CAESAR SALAD
Romaine, Parmesan cheese and housemade Caesar dressing
Full 69 • Half 34

BERRY SALAD
Romaine, fresh seasonal berries, red onion and housemade Poppy dressing
Full 79 • Half 39

ITALIAN SALAD
Mixed greens topped with cherry tomatoes, cucumbers, red onion, olives, homemade croutons and housemade Italian dressing
Full 79 • Half 39
---
SAUSAGE & MEATBALLS
Full pan serves 40–50 people | Half pan serves 20–25 people
ITALIAN MEATBALLS
DeGidio's classic tomato sauce and homemade Italian meatballs
Full (50 meatballs) 129 • Half (25 meatballs) 64

ITALIAN SAUSAGE & PEPPERS
Italian sausage links and sautéed bell peppers
Full 129 • Half 64
PASTA
Full pan serves 40–50 people | Half pan serves 20–25 people | Garlic breadsticks included
TORTELLONI BOLOGNESE
Ricotta, Grana Padano, & Pecorino cheese tortelloni with Italian sausage and creamy plum tomato sauce
Full 159 • Half 79

BOW TIE ALFREDO
Farfalle pasta in DeGidio's deliciously rich, homemade Alfredo sauce
Full 119 • Half 59

CHICKEN ALFREDO
Farfalle pasta with grilled chicken breast and homemade Alfredo sauce
Full 149 • Half 74

MOSTACCIOLI
DeGidio's specialty pasta imported from Italy with their own family sauce
Full 99 • Half 49
---
LASAGNA
**Full pan serves 20 people | **Half pan serves 10 people
LASAGNA
Layers of pasta with Italian sausage, ricotta, Italian cheeses and our classic tomato sauce
Full 120 • Half 60

CHEESE LASAGNA
Layers of pasta with mozzarella, provolone, Parmesan and ricotta and our classic tomato sauce
Full 110 • Half 55
---
EXTRAS
ASSORTED DESSERT BARS
An assortment of everyone's favorite brownies & dessert bars
One Dozen 16
Catering Info
All items are served in disposable, oven-safe aluminum pans and easy to carry boxes. Disposable serving utensils are available upon request.
Large pans serve 40 to 50. The pan is 21″L x 13″W x 3.5″D.
Half pans serve 20 to 25. The pan is 13″L x 10″W x 2.5″D.
$99 minimum required for all catering orders. Applicable sales tax will be added to all items. Delivery is available for orders of $199 or more. The delivery charge is $25 but may vary based on location.