Main content starts here, tab to start navigating
BANQUET MENU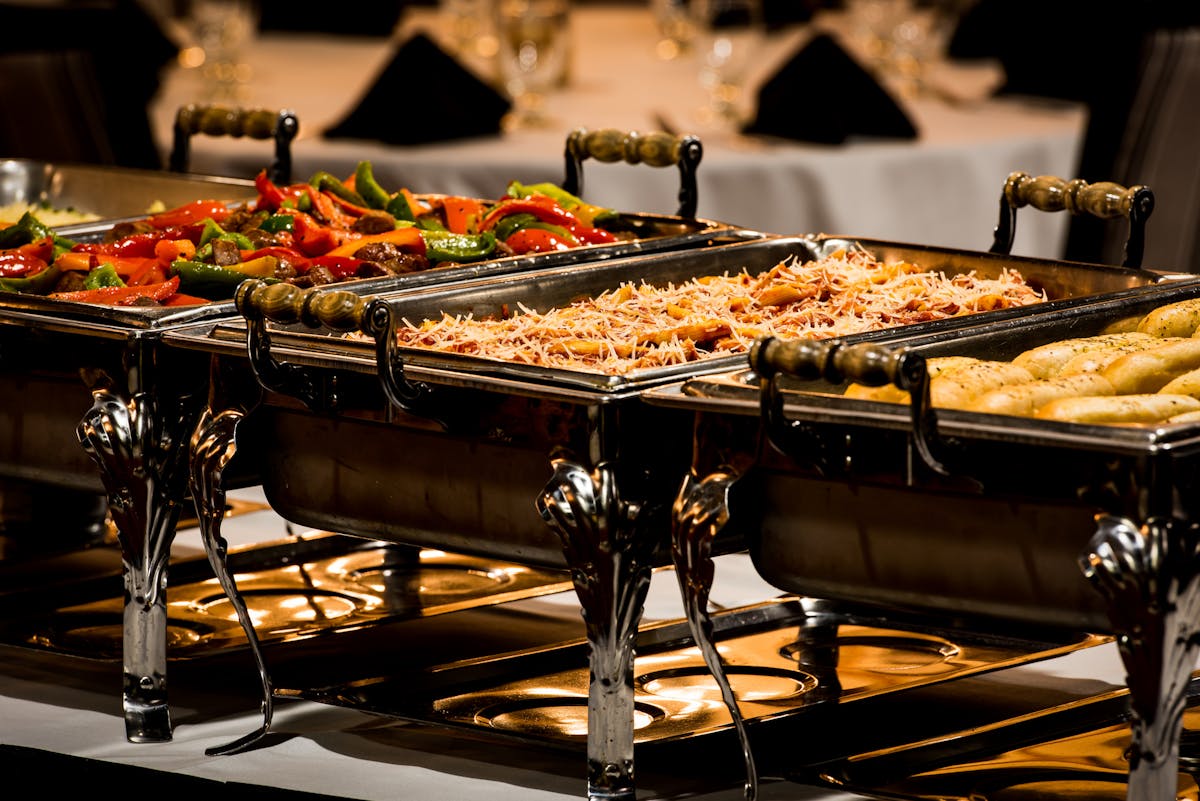 ITALIANO
Our event space features a fully-stocked private bar, and we offer a variety of drink packages to accompany our menu.
At DeGidio's, we believe in providing premier quality at affordable price points, so our options are designed to fit your budget. Our guests consistently rave about how our packages provide both impeccable quality and reasonable prices.
---
$25 Per Person
**Please note a 20% gratuity and applicable sales tax will be added to the final bill. Pricing subject to change without notice.
---
SALAD: CHOOSE ONE
ITALIAN
Italian vinaigrette tossed with mixed greens, tomatoes, black olives, cucumbers, Parmesan cheese and red onions
CAESAR
Romaine, Parmesan cheese and our Caesar dressing
---
ENTREE: CHOOSE THREE
MOSTACCIOLI
Mostaccioli with our classic tomato sauce
BOWTIE ALFREDO
Bowtie pasta in our rich Alfredo sauce
SAUSAGE & PEPPERS
Spicy Italian sausage links cut into pieces with sautéed bell peppers
PENNE ALLA VODKA
Pasta tossed with our classic vodka sauce
TORTELLONI BOLOGNESE $2
Four cheese tortelloni with Italian sausage and creamy Roma tomato sauce
CHICKEN ALFREDO $2
Bowtie pasta in our rich Alfredo sauce with grilled chicken breast
MEATBALLS $2
Beef & pork meatballs with our classic tomato sauce
Additional choice(s) $2 per person
---
DESSERT: Optional
TIRAMISU $5
Individual servings of sponge cake soaked in espresso, topped with mascarpone cream and dusted with cocoa powder
CHOCOLATE CHIP COOKIES $2
Our famous chocolate chip cookies
Additional choice per person
---
BREAD
GARLIC BREADSTICKS
Included
---
DIETARY RESTRICTIONS: We do our best to accommodate any dietary restrictions on an individual basis! Please have anyone with restrictions speak with our staff upon arrival.
---
BAR: There is a private bar in the room. You may offer a cash bar, open bar, or combo. Please note there is MN sales tax and 20% gratuity to all bar tabs.
Beer $5.50-$7
Wine $9-$12
Craft Cocktails $9-$12
Spirits $5.50-$9
Soft Drinks $3
---